Reiko's Fragments
Reiko's Fragments: Dreamland XR Winner - Most Immersive VR Experience
---
Where do I begin? 2019 was easily the most exciting and challenging year for the Pixel Canvas Team. The team put in a remarkable amount of time and energy throughout the year being part of several incredible venues showcasing Reiko's. From 626 Night Market to Comic-Con, just to name a few. Reiko's Fragments also made its debut on Steam in time for the Halloween through the Early Access program.

The Pixel team didn't stop there, hustling through the holidays to release a new map and several performance improvements. We continue to remain committed to our Early Access promise and have several great new features we cant wait to share soon! But, why stop there? Every year we look for new ways to raise the bar and what better way to kick off the year than attending CES at the DreamlandXR Experience! DreamlandXR was stunning, to say the least. Sharing the floor with some incredibly talented studios, like ARWall, Chicken Waffle, and more.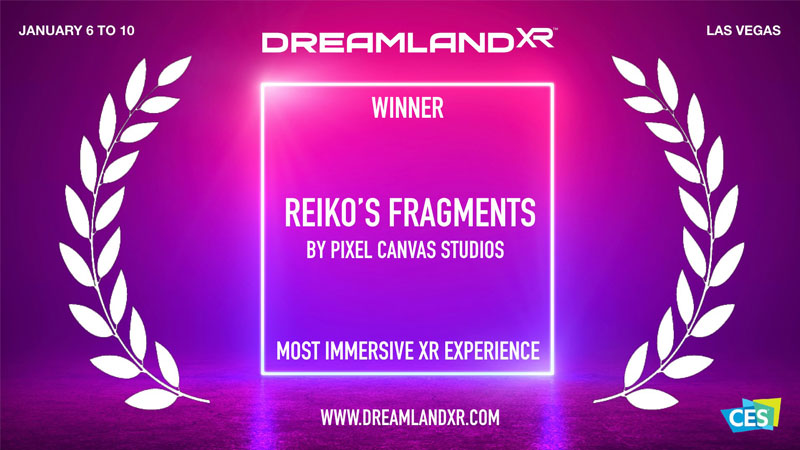 Honestly, it was a pleasure to meet so many talented people and have the Pixel Team on-site to represent our product and values. Joey and Liam both received the opportunity to speak during the panels for the DreamlandXR event. The Highlight, as you guessed, when we received the award for the most Immersive XR experience. It is a great honor to receive such an award and only encourages us to work harder.


2019 was an incredible year and I can't think of any better way to kick off 2020 than winning an award at CES.

As always, stay tuned for new announcements.